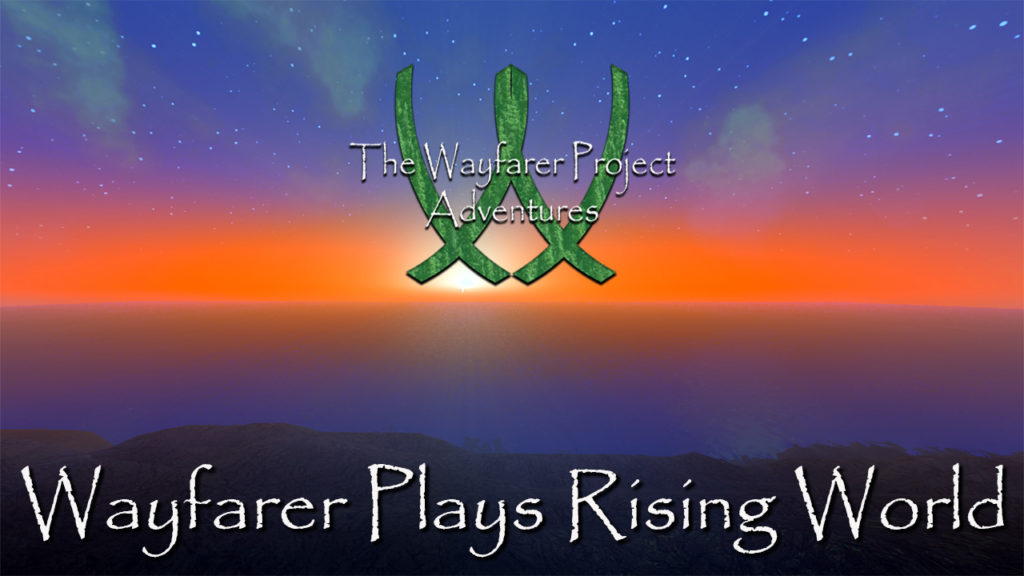 Wayfarer Plays Rising World Video Series
Join Wayfarer on his adventure in this open world sandbox adventure game. This game allows for so many possibilities when it comes to building and terraforming. You can literally mold your own world. The graphics are beautiful, and the different biomes have their own unique flavors. There are so many textures for building and crafting items that one can really unleash one's creativity on the game. The terraforming is also awesome, so the potential is great. Wayfarer seeks to build his own world and then survive and thrive in it.
---
Season 01
The first season of Wayfarer Plays Rising World starts right from the beginning. Wayfarer spawns into the world wearing only rags and bearing a stone axe. He explores the land and learns how to survive. He endeavors to build a mine, a home, and a workshop. These may seem like lofty goals, but these goals are only just the beginning. This first season is a learn by doing tutorial and is helpful for new players.
---